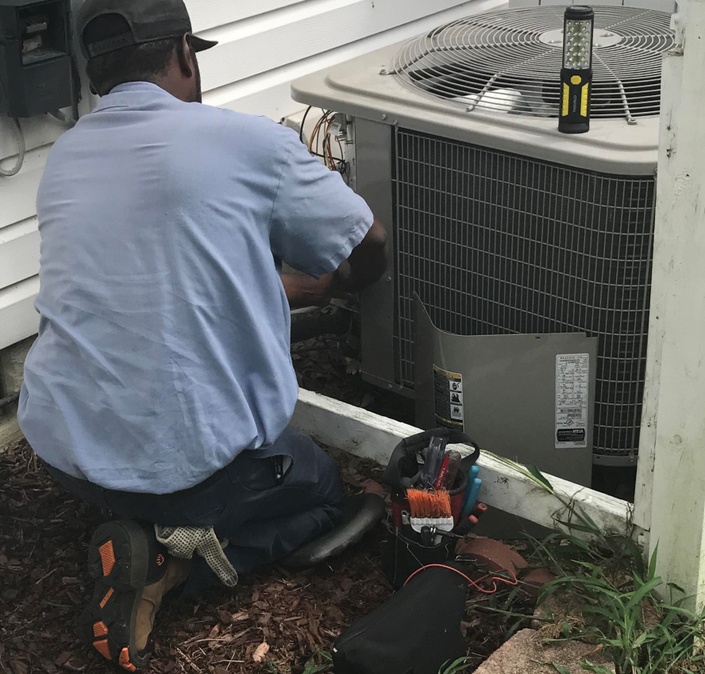 Affordable Online HVAC Training for Beginners
An in depth but fast easy approach to a high in demand field. HVAC technicians have never been in such high demand as Now!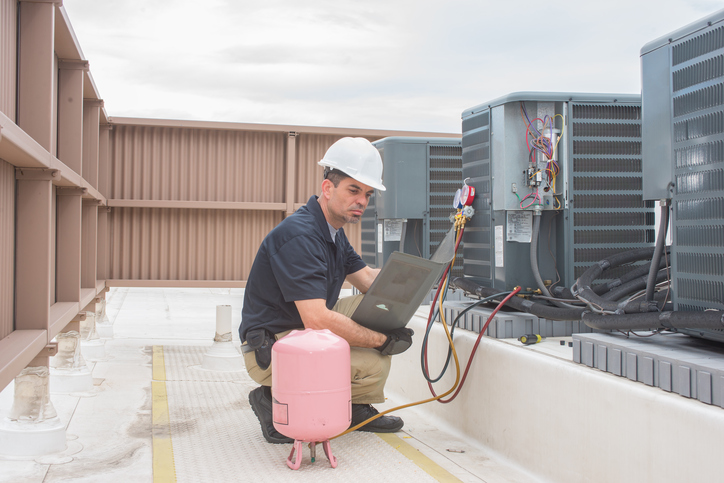 Start Your HVAC career Now! Learn real world HVAC techniques as well as theory and principle. In today's learning environment you don't always have to attend a physical college or building to learn new skills.
The internet along with smart phones, tablets, and laptops have made it possible to learn HVAC skills from almost anywhere anytime. Study and learn at home, outside, after work, lunch break, you name it.
The Ultimate HVAC Training Course For Beginners

Is a four part course with the complete beginner in mind it starts off with fundamentals but quickly dives into Real World situations where your instructors take you on actual service calls as they happen. You can't get that in a classroom or anywhere else online either.
You'll receive the training necessary to qualify for certification (EPA section 608) and entry level job opportunities in the HVAC industry.
HVAC training can lead to a well paying career as well as a path to business ownership in this booming industry.
HVAC job opportunities are expected to grow almost 20% in the next 7 years....

In the coming years the number of new positions in the HVAC industry combined with open positions due to retirements is expected to be significantly greater than the number of new employees entering the field. This will create a shortage of trained workers and a surplus of employment opportunities. We're looking at something like 49,000 new jobs.
You have the opportunity right now to enter this high demand field.
The Ultimate Online HVAC Training Course for Beginners is an excellent way to gain access to training needed in the HVAC career field. You'll learn to troubleshoot and repair air conditioners, furnaces, and heat pumps using Real World techniques meaning how its done in the field. No other online course does this you only see something similar on Youtube. And trust me you can't tell a prospective employer you learned HVAC on Youtube.
These techniques can't be shown or described well enough in a plain textbook either. However our course includes an amazing interactive digital textbook that teaches heating and cooling theory, the refrigeration cycle, basic electricity for HVAC, heating and cooling controls, heat pumps and a lot more. Hard bound print textbooks are also available.
Learn Real World HVAC Skills Now!

You can be excited and confident about starting a career that will change your life and make your future look much better.
If you are ready to start a career as a certified HVAC technician this is your first step, decide now to change your life. In 10-12 months you'll be glad you did.
Why should you buy this online HVAC course?
You can save yourself hours and hours of searching online videos trying to piece together HVAC theory, principles, and troubleshooting
You can take the course from home at your own pace day or night
Beginner level course of study made easy to understand
Virtual Reality troubleshooting simulator to give you a hands on approach to diagnosing and repairing HVAC equipment
An affordable payment plan to help ease the cost of tuition
The course curriculum creators and your instructor combined have over 100 years HVAC industry experience.
Your Instructor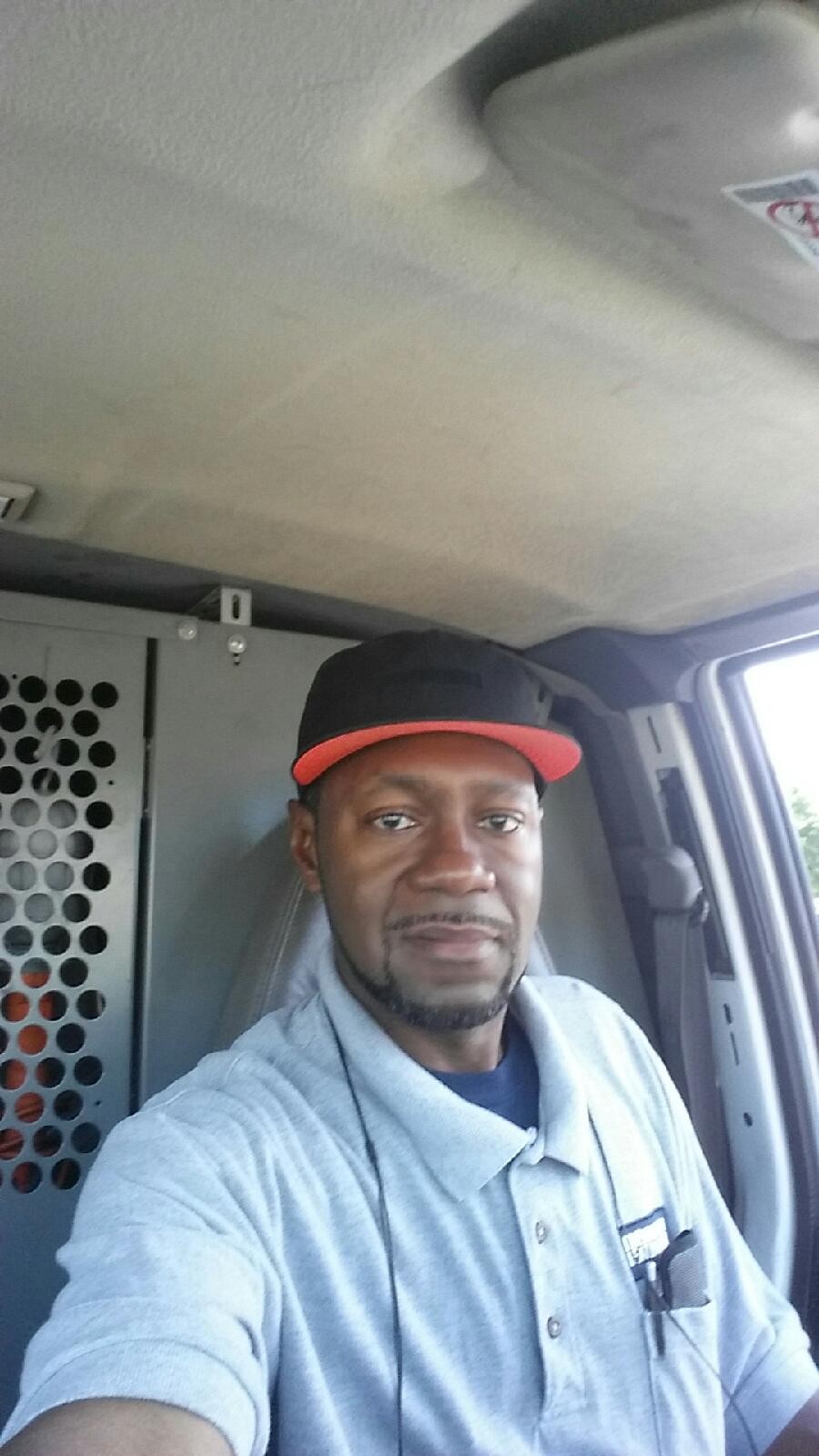 George is a 33 year veteran of the HVAC industry. After graduating from Delaware Technical Community College in 1986 he went straight into the HVAC-R field first as a helper then a technician after 2 years. After 7 years in the field with two different companies he felt it was his time to shine on his own.
In 1993 he started his own HVAC company in the Washington DC metro area and has thrived ever since. Taking on a wide range of HVAC projects such as churches, schools, apartment buildings, restaurants as well as residential work. George has done every aspect of HVAC from new construction to replacement to service.
After doing hundreds of installations and over 23,000 service calls in his career, his passion remains residential service repair and troubleshooting. George still runs calls on a regular basis but spends a lot of time training his technicians to be highly skilled troubleshooters and problem solvers.
Course Curriculum
Section 1: Theory of Heat
Available in days
days after you enroll
Section 2: Safety, Tools and Equipment, and Shop Practices
Available in days
days after you enroll
Section 3: Basic Automatic Controls
Available in days
days after you enroll
Frequently Asked Questions
Can I really learn HVAC online? What about the hands on?
Our online course curriculum and interactive digital textbook is ahead of all other online HVAC courses being offered. Our diagnostic lab is the best online. You can run about 200 different service call scenarios right from your computer at home. You can practice your troubleshooting skills anytime you choose. Even in a physical classroom you can't do that; there isn't enough time or space for an instructor to create that many scenarios. You have unlimited lab time with our simulator, and you get videos of actual service calls being ran by our instructors. Yes you can learn HVAC online; right from your home on your own schedule. Hands on? The diagnostic simulator that you'll receive combined with the study material will give you an excellent opportunity to become an expert at HVAC troubleshooting.
How long does the course take to complete?
The HVAC Beginners course is broken down into 4 parts and is designed to be completed in 10 - 12 months. Since the course is self paced your effort and dedication of time will determine how long it takes to actually complete the course.
How long do I have access to the course?
After enrolling, you have unlimited access to this course for as long as you like - across any and all devices you own. Although you will only have a 12 month time limit to access your digital textbook and virtual diagnostic troubleshooting simulator. If you haven't completed the course you can extend these items.
What about help with tuition?
Unfortunately we don't have financial aid packages, but we do offer monthly payment plans to help make the courses more affordable.
Will I get a certificate of completion?
Yes, upon completion of the course with satisfactory passing scores and all financial obligations paid you will receive a certificate of completion and letter of recommendation for prospective employers.
What if I am unhappy with the course?
If you are unsatisfied with your purchase, contact us in the first 10 days and we will give you a full refund.